NY Elite Magazine: Shq1pe Clothing Brand Going Global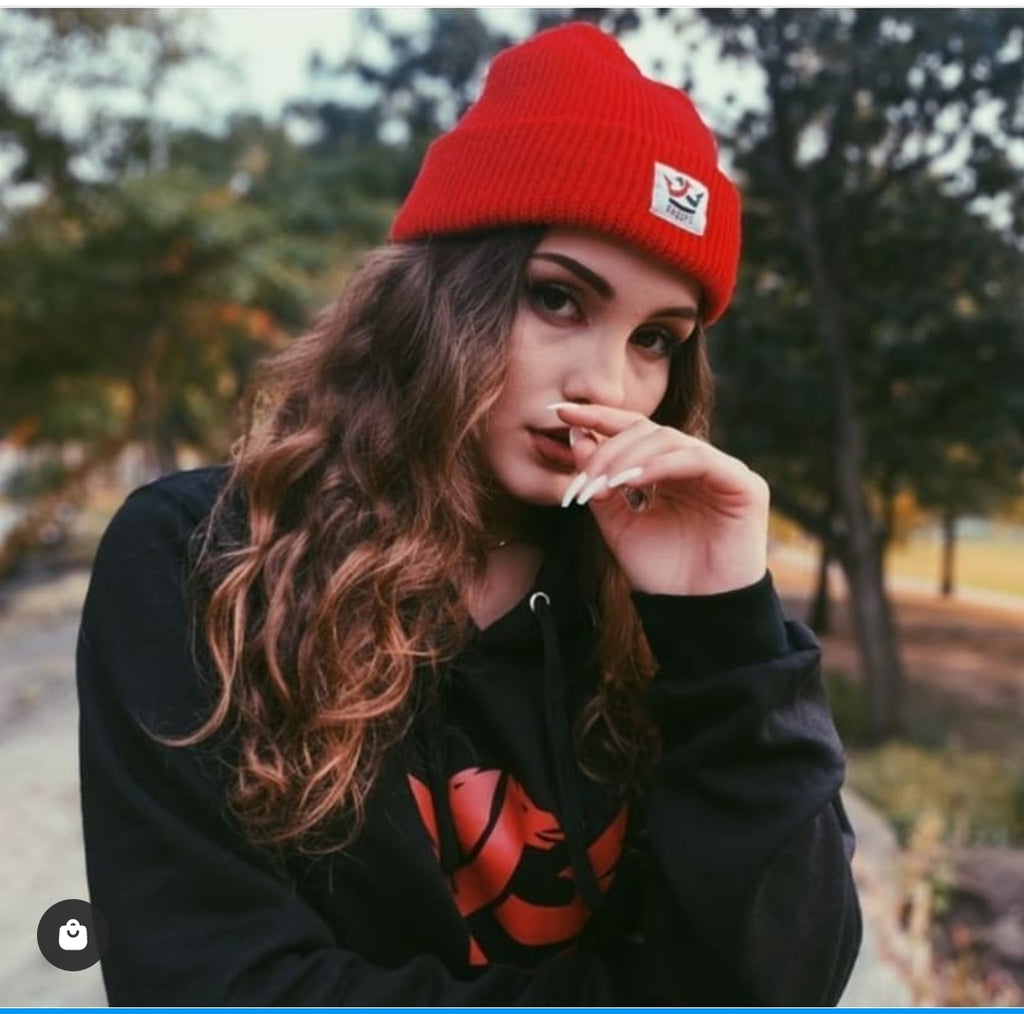 Based in NYC, Shq1pe Co. is a popular Albanian-American clothing brand known for its quality, fashionable style, and great visual identity. "It's about creating an experience for any global citizen today, that identifies with street urban, casual and athletic style, yet making a bold statement with the Shq1pe design. Our clothing and accessories bring our customers confidence, empowerment by embracing each unique identity and personality and a sense of belonging in our greater community," said the creator and CEO of Shq1pe Co., Ervin Toro for NY Elite Magazine.
Founded in 2019, Shq1pe Co. has become successful and a contender in the U.S. and European markets, with growing sales in U.S., Canada, and Europe. Shq1pe's key brand success stems from the company's commitment to self-expression as an artform and telling a story. Its founder Ervin Toro is committed to the business process from design ideas to retail.
Ervin Toro has over 10 years of experience in the corporate world and in project management. In 2007 he earned a Bachelor of Business Administration in International Management from PACE University in New York and a MBA degree in Business Management from Wagner College in NY in 2012.
Exclusive Interview with the Founder and CEO of Shq1pe Co., Ervin Toro
NY Elite: When did you launch Shq1pe Co.?
Ervin Toro: The company was made public on November 28, 2019, I chose this date specifically as it has an important meaning for the Albanian people and I wanted this date to be the birthday of Shq1pe Co.
How did this idea come about?  
Ervin Toro: I have been involved in the Albanian community my entire adult life through organizing parades, parties, events and I wanted to create a brand that represents all of us no matter where we live in the world and  to celebrate our people's story and culture in a creative way,  through clothing.
NY Elite: What collections does Shq1pe brand feature?
Ervin Toro: We currently have a wide selection for both males and females. Our best feature are hoodies, track suits and active wear for females. The idea behind the designing is that this is a casual, urban street style clothing that can be worn daily when you are going out or when you are in the gym working out.  
Can you talk about the influences and design details of the collection?  
Ervin Toro: The influence is mainly street urban style clothing but also with designs that make a statement. We are not afraid to do something different and stand out from the rest. We also try to promote our culture through clothing through creative designs.
NY Elite: Which 3 products have been a favorite/top seller at the store?
Ervin Toro: Some of our top sellers include hats, hoodies, and track suits.
NY Elite: Who's behind the design team?
Ervin Toro:  I personally worked on every design concept, as a newcomer into this industry I wanted to get my creative ideas and bring them to life to influence urban contemporary styles.
Are you collaborating with any designers?
Ervin Toro: Shq1pe Co.  is open to collaborating with talented designers, in the near future we want to expand on having different styles and collections. At the moment all the designing is being done in-house in New York, but we like to move the production in Albania and in terms of my creating process I would think of a design in my head and put it on paper then work with the manufacturers on the details. There has been a lot of trial and error throughout this process, but it is something that I am truly passionate about and want to learn as much as I can. I am learning something new each day in a fascinating industry with a lot of moving parts but when you bring it altogether and have the final product in your hand, it is a special feeling.
NY Elite: What's next for the brand?
Ervin Toro: Our main focus right now is to get known in the community. We have spent the last year promoting the brand through social media influencers and Albanian artists. Our focus is to continue promoting the brand and also come out with new designs.
NY Elite: You also have a background in music, as a DJ. How important is fashion to an artist's identity/image?
Ervin Toro: Yes, for me Djing was a hobby and is something that I really enjoyed, I have moved on from that to now hosting parties and special events and we will host events under the Shq1pe brand in the near future. I think fashion is very important to an artist's image, it is something that says a lot about their personality and identity. In my case I only wear Shq1pe clothing now lol, but I believe that this is an easy brand to identify with if you have a connection with Albania. However, this brand also represents more than just the Albanian identity, it represents struggle, hard work, the sacrifice of being an immigrant in this country where you have to start from scratch and build a life for yourself and your family. In a way we represent a New York lifestyle, attitude, and culture.
NY Elite: Can you share with us your favorite moments in your brand career?  
Ervin Toro: Yes, there have been some best moments for me and the brand and that is when big name Albanian artists have worn our clothing such as: Tayna, Rina, Alban Skënderaj, and Capital T to name a few. This means a lot to me and the brand and it makes us very proud that these artists value and support our Shq1pe brand.
NY Elite: Are you planning any upcoming performances or shows in the near future?
Ervin Toro: Yes, we are currently planning on hosting events in an effort to promote the brand in the community and showcasing some of our products. Our goal is to have a physical store in the near future but in the meantime any opportunity that we get to showcase our products is something we look forward to.
NY Elite: What has been your key to success? Can you share with aspiring entrepreneur's tips/strategist when starting your own business?
Ervin Toro: Starting your own business is a lot of hard work and dedication, you need to be ready to putting long hours and focusing all of your energy into it, and as long as you are passionate about it you will find a way to make it work.
My advice would be to go for it, don't be afraid to take chances don't listen to anyone who tells you otherwise but just put out your creativity into the world and let the universe decide whether or not is worth it. That is the mindset that I went in with when I decided to create this brand. I focused on setting goals and strategic planning and I continued working towards my goals every day.
How has integration been in the US moving from Albania?
Ervin Toro: It was difficult at first because of the language barrier and trying to fit in a new culture and missing my childhood friends. Moving forward into college I widened my social network meeting Albanian students made me think of becoming more active in the Albanian community and that's when I started the Albanian Roots movement in 2008 with a purpose to promote the Albanian culture to the world.
NY Elite: How does someone order some of Shq1pe products?
Ervin Toro: You can order online through our website at www.shq1pe.com or through our social media pages on Instagram @Shq1pe_Co or Facebook @Shq1pe_Co.  The items will be shipped to your address within 2 weeks. I want to note that we also ship to most countries in the world and I am happy to say so far we have sold to 9 different countries in Europe.  
I am also happy to mention that non-Albanians also find Shq1pe brand interesting and have purchased throughout the United States which makes us very proud that we are crossing over the global market as well. The company's goal is to come to Albania next and have a presence in the region.  
Source:
https://nyelitemag.com/2021/12/07/shq1pe-clothing-brand-going-global/