NY Glamour Magazine: Rising Fashion Brand "Shq1pe": The Secret to Success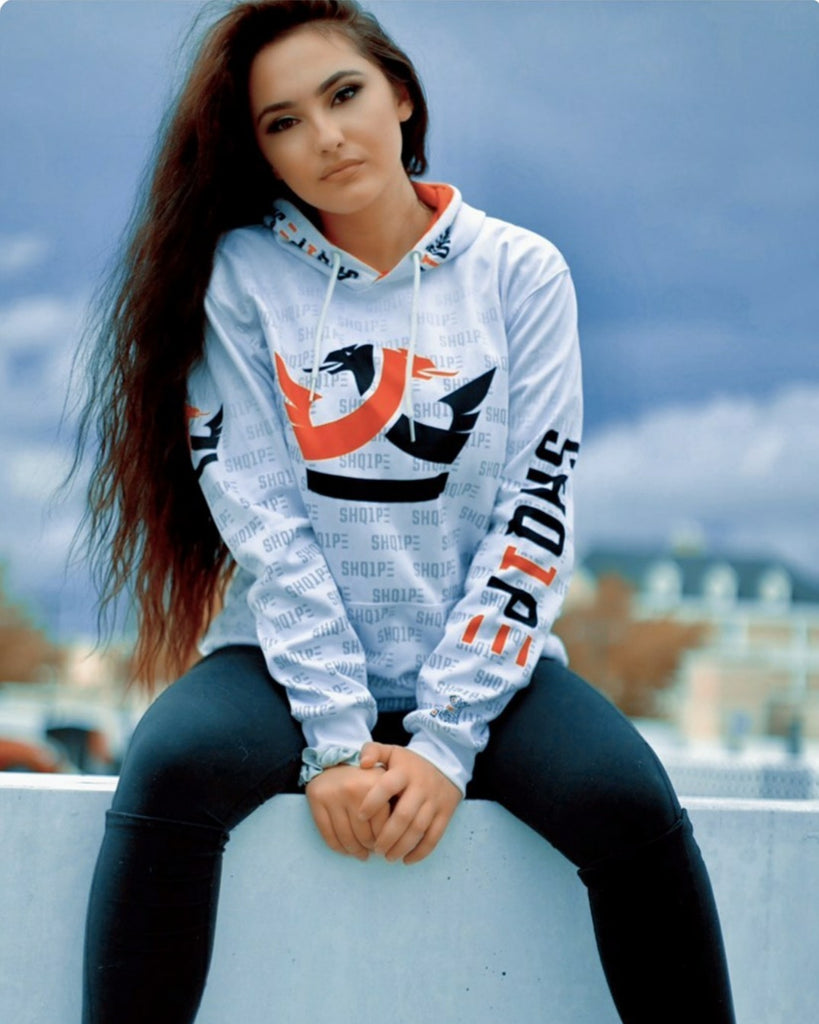 Shq1pe is a rising fashion brand to put on your radar for 2022. Shq1pe Co. is a New York-based clothing line, with an emphasis on street urban, sportswear, with contemporary style. It focuses on quality, identity, and expressing values that reflect Albanian culture and athletic vibe.  
Ervin Toro is the talent behind Shq1pe Co. Raised in New York City, he tailors his brand to men and women's fashion, with a laid-back, comfortable, yet stylish NYC vibe. He is a grad of Wagner College in Staten Island with a MBA in Management and Bachelor of Business in International Management from Pace University in New York.
One of the year's most noticeable breakout, Shq1pe brand has become a street style gem, worn everywhere, including high-profile artists. Shq1pe's hoodies, hats and streetwear tracksuits have quickly become best sellers in USA, Canada, and Europe. Shq1pe Co. earned the nomination for the Rising Fashion Brand for 2022.
NY Glamour Interview with the founder of Shq1pe Co., Ervin Toro
Describe your brand in 5 words.
Authentic, attitude, identity, expression, and free.
How did the idea of Shq1pe Co. come about?
I wanted to have the freedom to express my ideas and creativity and felt that the Shq1pe fashion brand would be a good outlet.  It started out as an idea first, then it developed into a real project where I was spending a lot of time and energy learning about the fashion industry and how I could bring this idea to life. The more time I spent the more I was enjoying the process. After a few months of research and planning I was ready to launch Shq1pe into the world.
Where are your products made?
Currently we have multiple suppliers located in USA and internationally. We offer various products such hats, hoodies, track suits, active wear, and other accessories. We aim to find the best suppliers that will give us the quality we are looking for.
Many international artists are wearing the Shq1pe brand? How important do you think it is to be part of the arts and music community?
I think it is extremely important for a brand to be associated with artists in the music industry. Designing clothes is a form of art and having an artist endorsing or wearing your brand means a lot. But not only artists, athletes and celebrities wearing your brand will also have an impact. Our goal is to become a brand for all no matter what your background or lifestyle is. Our designing concept has no limits. We believe in expressing ourselves freely without any outside influence and prejudice. Our designs reflect our identity without boundaries. We believe in letting our creativity take us to no limits. There is no right or wrong way, just the shq1pe way.
Where did you go to school and how did that prepare you in your path to success?
I finished my Bachelor's at Pace University with a degree in International Management, then after few years of work experience I completed my Master's at Wagner College with a focus in Business Management. Having the corporate background and experience helped me find strategic solutions to business challenges and decision-making.
Tell us about your story, coming to New York as an immigrant. What are your dreams?
I came to New York at a young age, it was a huge culture shock for me. I didn't speak a word of English and had to quickly adjust to the New York lifestyle. So I did what most immigrant kids do, go to school and work on weekends to help my parents and contribute into the household. It took a while for me to adjust and accept this lifestyle but I knew I had to keep going and work towards my goals. This gave me the strength and the character to be a go getter in life and to not be afraid to pursue my dreams.
How do you view the lifestyle in New York?
New York lifestyle is tough! I truly believe if you can make it here you can make it anywhere. It is a great city to live in and you learn so much living here. It is a big melting pot with so many different cultures and you meet people with different backgrounds which shapes you up to have a very global mindset. This is the true inspiration and identity that makes up Shq1pe brand, which is a reflection of the New York City culture and character.
How did you start selling your clothing products on the first run?
When I launched the website, I was excited to see how people would react. I shared the link with a few of my closest friends and then just made it public on social media. I received an overwhelming positive response right away, and with sales coming in, I felt such a rush. That's when I knew that Shq1pe would have a high success of becoming a well-known brand.
Have you thought about physical stores?
Yes, our goal is to have a flagship store in New York in the near future. All of the sales are currently done online and while this is a great avenue to reach a large market, we do want to have a live shopping experience as well. Selling online has given us an opportunity to reach customers not only in the US but Canada and Europe. We have sold to many countries in Europe and that is a market which we believe can have a bigger presence in.
What are your future goals for your brand Shq1pe and fashion?
Our goals are to continue growing here at home and abroad. We believe this can become a global brand that has the New York culture, lifestyle, and identity.
How does someone order some of Shq1pe products?
You can order online through our website at www.shq1pe.com or through our social media pages on Instagram @Shq1pe_Co or Facebook @Shq1pe_Co.  The items will be shipped to your address within 2 weeks.
Source:
https://nyglamour.net/rising-fashion-brand-shq1pe-the-secret-to-success/